The Lighthouse Demo joins the list of Docker images available in the Sitecore container registry (SCR). Let's compose those images and have a look at this Sitecore 10 + SXA showcase!
This post assumes you're familiar with Docker, you've the latest Docker desktop version installed on your Win 10 (1809 or higher) and you have a valid Sitecore license.
Spinning up a Sitecore environment has never been easier thanks to Docker containers.
Please refer to Github for more details about the Lighthouse demo, and find the detailed instructions here.
Let's go!
Before starting, you just need to clone the repository locally:
Open PowerShell with admin rights and navigate to your repository clone folder: cd C:\Projects\Sitecore.Demo.Platform
Create certificates and initialize the environment file: .\init.ps1 -InitEnv -LicenseXmlPath C:\license\license.xml -AdminPassword b. (You can change the admin password and the license.xml file path to match your needs).
Pull the latest demo Docker images: docker-compose pull
Stop the IIS service: iisreset /stop
Start the demo containers: docker-compose up -d
Check the progress of the initialization by viewing the init container's logs: docker-compose logs -f init
Troubleshooting errors
If you get the following error
"ERROR: for traefik Cannot start service traefik: failed to create endpoint sitecore-xp0_traefik_1 on network nat: failed during hnsCallRawResponse: hnsCall failed in Win32: The process cannot access the file because it is being used by another process. (0x20)"
This normally means a port that is needed is already in use by another service. Make sure any of those ports are in use: 443, 8079, 8081, 8984, and 14330. Have a look here for more details.
In my case I had the port 8079 in use by Java:
Just by stopping the service fixed the issue. (Also make sure you stopped IIS as I mentioned in the first step).
If the issue still, and any of the needed ports are in use, you can also try this:

Stop-Service docker
Stop-service hns
Start-service hns
Start-Service docker
docker network prune

That's it!
When you're done with the demo, just stop it! docker-compose stop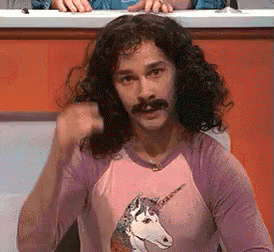 I hope you find it interesting and enjoy as I did, a real quick and easy way to get a showcase Sitecore instance running locally in few minutes!